Lansing Rock Bands Through the Decades
Lansing, Michigan has a rich history of rock and roll, with a number of influential musicians and bands originating from the area. Here are some of the key moments and figures in Lansing's rock and roll history:
Rock Bands in the 1960s and 1970s in Lansing
The 1960s and 70s: Lansing was home to a thriving local music scene during the 1960s and 70s, with a number of bands and musicians performing at local venues like The Grand River Arms, The Brewery, and The Zodiac. One of the most notable bands from this era was The Woolies, a garage rock band that formed in 1964 and had a hit single in 1966 with "Who Do You Love". Other notable Lansing bands from this era include The Rationals, The Up, and The Bossmen.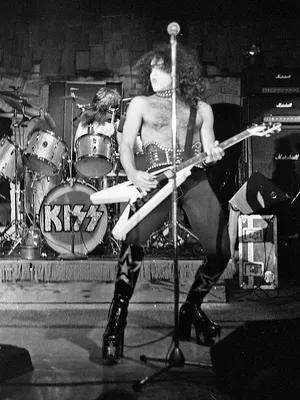 Iggy Pop in Michigan
Although he was born in Muskegon, Michigan, Iggy Pop spent much of his youth in Ann Arbor and Detroit, and got his start in music while living in Ypsilanti, just a short drive from Lansing. In the mid-1960s, he formed The Stooges, one of the most influential bands in the history of punk rock. The Stooges' first two albums, released in 1969 and 1970, are considered classics of the genre and helped to lay the groundwork for punk's explosion in the 1970s.
MC5
Another influential Detroit-area band, MC5 (short for "The Motor City Five") formed in 1964 and was known for their politically charged lyrics and high-energy live performances. They were closely associated with the counterculture movement of the late 1960s, and their music had a significant influence on the development of punk rock and heavy metal.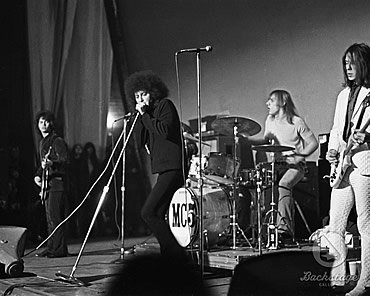 Lansing Rock Bands Post-1970s
Marshall Crenshaw
Marshall Crenshaw is a singer-songwriter and guitarist who was born in Detroit and raised in nearby East Lansing. He got his start in music in the late 1970s, and his self-titled debut album, released in 1982, was a critical and commercial success. Crenshaw's music draws on a wide range of influences, including 1950s rock and roll, power pop, and folk.
The Verve Pipe
The Verve Pipe formed in East Lansing in 1991, The Verve Pipe gained national attention in the mid-1990s with their hit single "The Freshmen". The song, which appeared on their 1996 album "Villains", was a top 10 hit on the Billboard Hot 100 chart and helped to establish the band as one of the leading alternative rock acts of the era.
Lansing is Rich with Rock N' Roll
These are just a few of the many musicians and bands that have contributed to Lansing's rich rock and roll history. Today, the city continues to be home to a vibrant local music scene, with a wide range of genres and styles represented by local artists.
Hopefully, one day Jenn's Apartment can be added to this list, but only if we continue to bust our ass!