Mac's Bar Was a Legendary Venue
A day came that we thought we'd never have to see, our beloved home Mac's Bar has announced it will no longer be hosting live music. The announcement came on April 26th in the Lansing City Pulse, stating owner Chuck Mannino plans to turn the music venue into a sports bar. Since the onset of the Coronavirus Pandemic, the inside of the bar has been gutted and stripped out. Live music has not been hosted at the legendary venue since early 2020.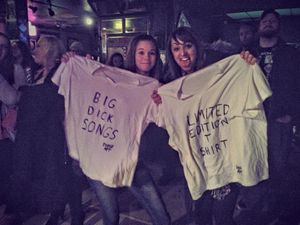 Jenn's Apartment History with Mac's Bar
The first incantation of Jenn's Apartment played at Mac's in the mid-2000s. This was back when the walls had crazy designs on them!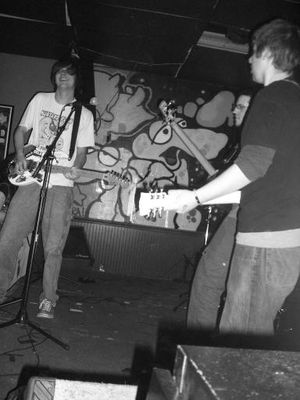 After the first formation of Jenn's Apartment disbanded, the second lineup featuring Chris Davis and Justin Pine got back together in 2014. Their first show at Mac's in October of 2014 with Mr. Denton on Doomsday and Damn Van Cannibals. 

From there, the band continued to have a loving relationship with the venue playing numerous shows with bands such as Almost Made the Mixtape, Common Nonsense, Singing Lungs, Lipstick Jodi, and many more. 
First Mac's Bar Show for Jenn's Apartment
The first show was a lot of fun! We rehearsed at a townhouse, we made homemade t-shirts with permanent markers and made sure not to tell play any cover songs.
Last Mac's Bar Show for Jenn's Apartment
We didn't know it was our last show and we certainly didn't want it to be. Everything leading up to the show was as dope as it could be. We had our own article in the City Pulse, we just put our split release with Almost Made the Mixtape, everything was good to go.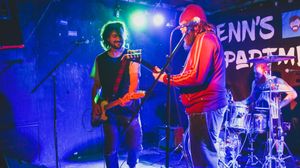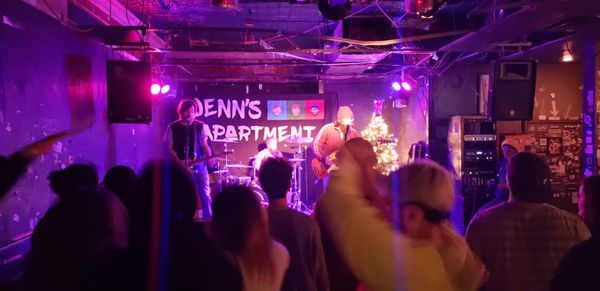 Our last show was one to remember. Although we didn't know it'd be our last show at the time, we played that night like any other; like it was our last show ever.
Lansing Live Shows Without Mac's Bar
The Lansing music scene won't be the same without the legendary venue. We'll miss the sticky floors, the busted-out ceiling, cheap beer, tiny stage, and pothole-filled parking lot. What will be become of the venue scene in the city? Sadly another venue dear to our hearts, The Loft, closed earlier this year as well.
All that leaves is The Avenue, which we've played several times and love, but the demand to book the venue will likely be a challenge in the coming future. The Lansing music scene has always been a community of compassionate individuals and we're sure we will find a Common Ground. See what we did there, that was pretty clever.